Sharktower's Jira Cloud Sync add-on allows you to synchronise stories to see the bigger picture and progress in one place, while developers continue to manage detailed workflow in Jira.

How i
t works:
Pair your Jira Project with your Sharktower project and our tool will start synchronising your Stories on each platform

The synchronisation works both ways, so if the name or description is changed on either platform it will be reflected in real-time on the other

As Stories move to 'in-progress' or 'completed', this will also be updated and reflected on the opposite platform, so progress is continually tracked each way

Match your Jira sprints with Sharktower activities with ease, so you don't have to duplicate effort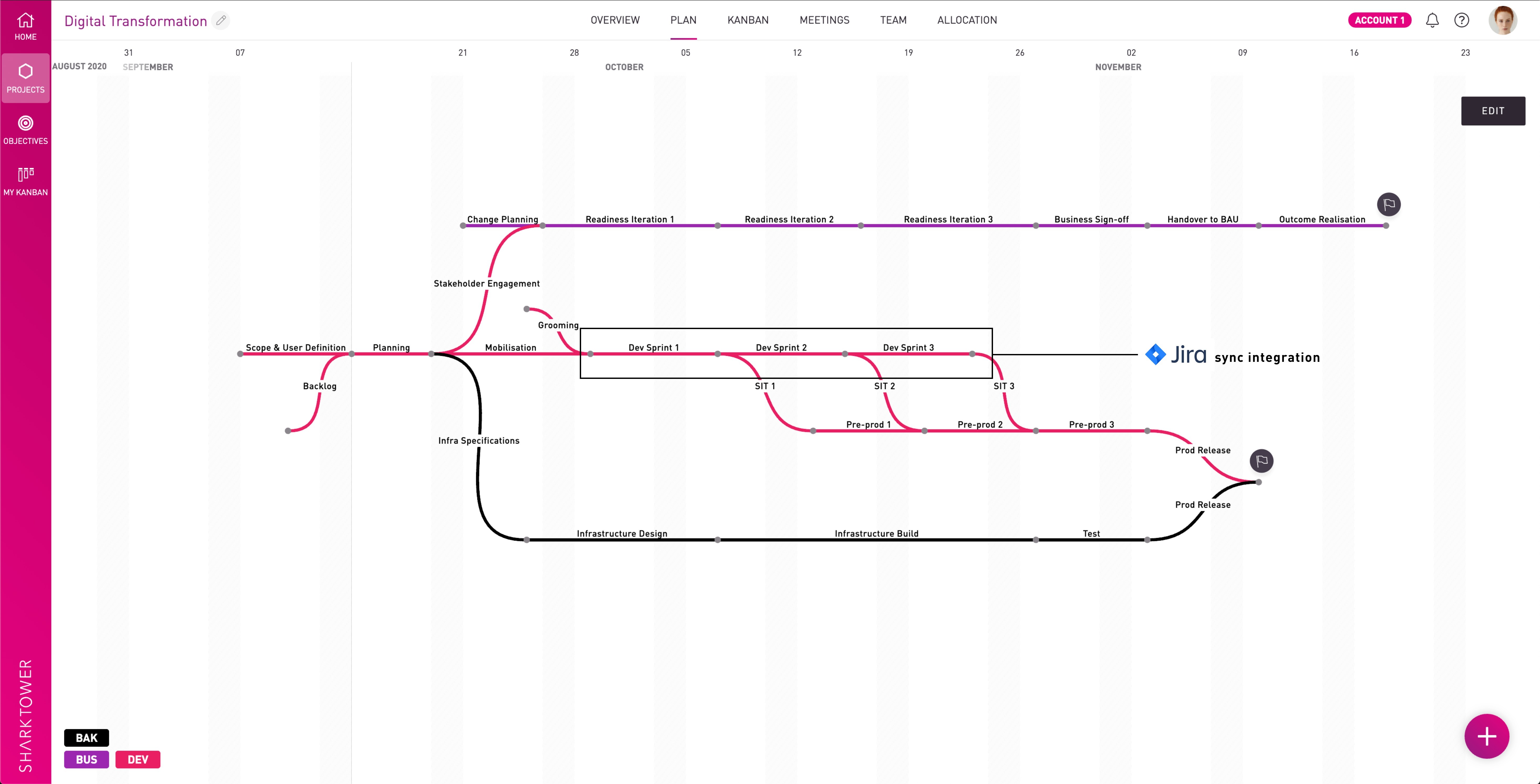 Jira Cloud Sync integration shown in a Sharktower project plan
All of the supporting activities, whether it's business readiness, changes to the operating model, marketing activity or wider infrastructure build can sit within the Sharktower plan.
This means senior stakeholders and project managers can interact with the information that's most relevant to them, while the low-level detail of the development work can remain in Jira. So you can stay in touch with your developers while allowing them to track progress in the way that works for them.
Currently, our tool is cloud based, but we're exploring options for customers whose Jira is server based.
See Sharktower in action
For a personalised demo of project management software that can integrate and show the bigger picture, hit the 'REQUEST A DEMO' button or drop us an email at info@sharktower.com