Growing and developing a business has always called for innovation and problem-solving. Staying a step ahead of competitors. Responding to the rise of challengers and start-ups. And now the added pressure created by a global pandemic and resulting economic downturn.
But if you've helped navigate a business through change before, you'll know that adversity creates opportunity. Hard times can prove just how resilient and adaptable people can be, but they can also give us the impetus we need to change the things we already knew weren't working.
Those who have the pragmatism to call out those issues now have a head start. Those who have the foresight to act on them will be ready when the tide starts to turn.
---
Here are 5 challenges many businesses currently face, and how adopting the right software can address them now and in the future.
1. Less room for error and waste
The accepted norms of overrun and under-delivery have to go, along with the hours of time wasted on repetitive admin like reporting. We typically hear that project managers spent up to 30% of their time collating manual reports, which can be easily automated.
Planning in silos is another culprit. A collaborative planning tool to create shared accountability from day one. Even better if that tools allows you to link deliverables directly to business objectives, giving you a single source of information, so your plan, people and outcomes are all on the same page.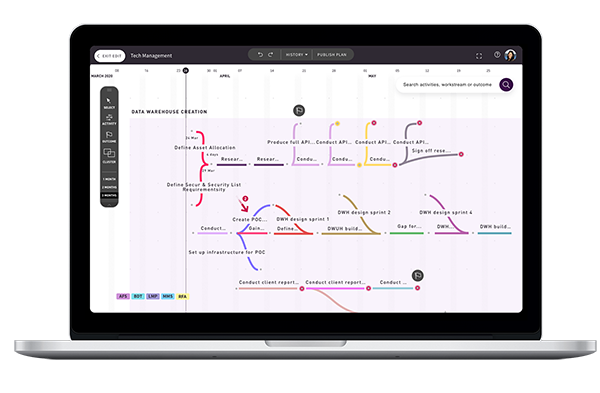 Sharktower's collaborative visual planning tool solves problems of siloed project planning and resulting dependency clashes
2. Reduced staff and resources
Software loves admin, and it can pick up the slack of time-consuming reporting and data-gazing. It also highlights key areas that need your attention, and helps to focus and unite teams behind clear goals.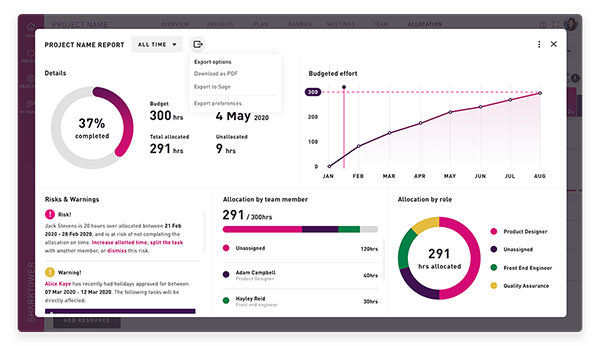 Sharktower's intelligent reporting saves hours spent manually collating project data, and highlights issues that need immediate attention.
3. Increased demand for innovation
Complex innovation and change projects need robust processes that also enable you to pivot. AI-driven software doesn't just keep progress on track, it means you can review and adjust projects with a clear view of resourcing and dependencies.
4. Cost saving expectations
When times are lean, investment can be reined in. But AI and machine learning tools are no longer luxuries. Sharktower's Portfolio-level plan (for example) is available to medium-sized organisations for around the same cost as a single team member. And our 'unlimited user' promise means the platform can scale with you as the economy recovers.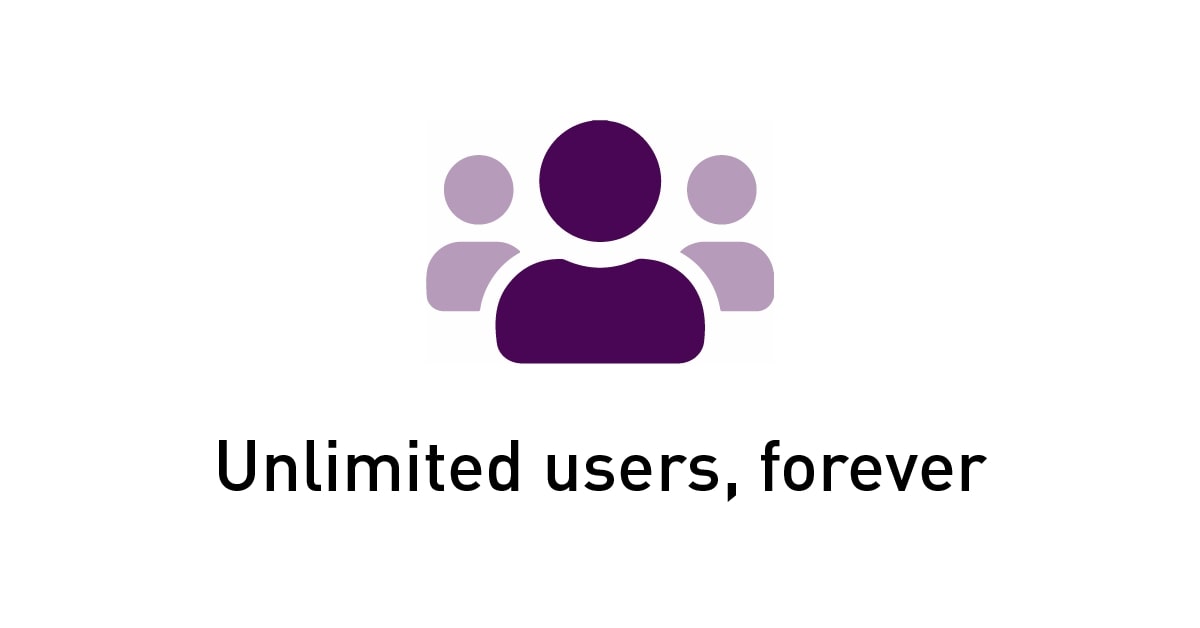 Each of Sharktower's three pricing plans include unlimited users, unlimited data and fully secure storage.
5. Long-term remote working
An intelligent, collaborative platform won't just 'tide you over' until everyone's back in the office. It brings every person and project together in one place, from planning to real-time reporting.
Get a personalised demo
Want to see how Sharktower can support your business now and in the future?
Hit the 'REQUEST A DEMO' button or email info@sharktower.com