Are you a delivery manager or scrum master running complex projects?
We could bang on for hours about how great our software is, but it helps to hear from someone who's using it every day.
So we asked Delivery Manager and Sharktower user Colin Jarvis to share his experience of using our platform to plan, manage and deliver projects.
Here's what Colin had to say.
"I've used Sharktower on a variety of projects, but typically agile analytics deliveries where there were a set of epics to deliver. Sometimes that's one lane of delivery, sometimes multiple lanes running in parallel. At times I've had four delivery teams, all running in parallel, along with a large enablement stream that was going in parallel with the four delivery lanes.
Sharktower gives me a common picture of what needs to be done, and shows accountability around what has to be delivered and when.
I have a definitive plan, and with a clear set of tasks in the kanban for each of the sprints, I know if those aren't moving; then I have a problem.
I use the visual plan as an overview for our weekly team meetings, then dive into the kanban and see how the stories are progressing. The combination of those things really helps create a delivery culture."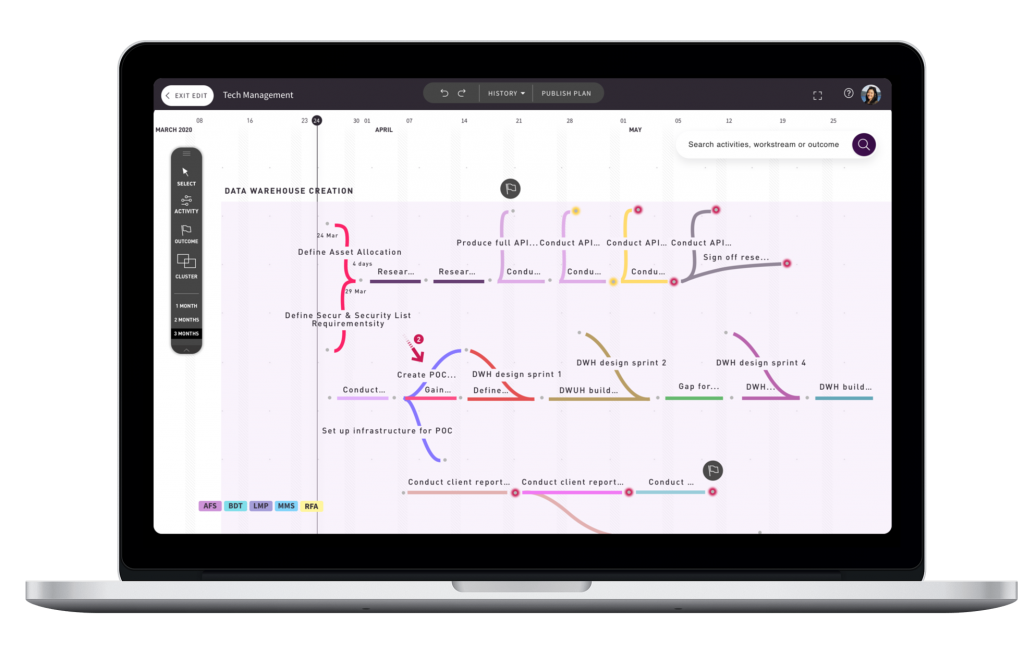 Sharktower's visual planner gives delivery managers a view of everything running in parallel.
"I've also started using the real-time reports in the team meetings to highlight progress and create a bit of friendly competition, and that natural competitiveness really comes out in people. That's great, because it gives less technical managers a way to engage with developers which they didn't have before.
Sharktower gives projects a visual story, where you can look at the plan and see everything that's going on in parallel, and the interfaces between the different workstreams. That visual aspect definitely engages people."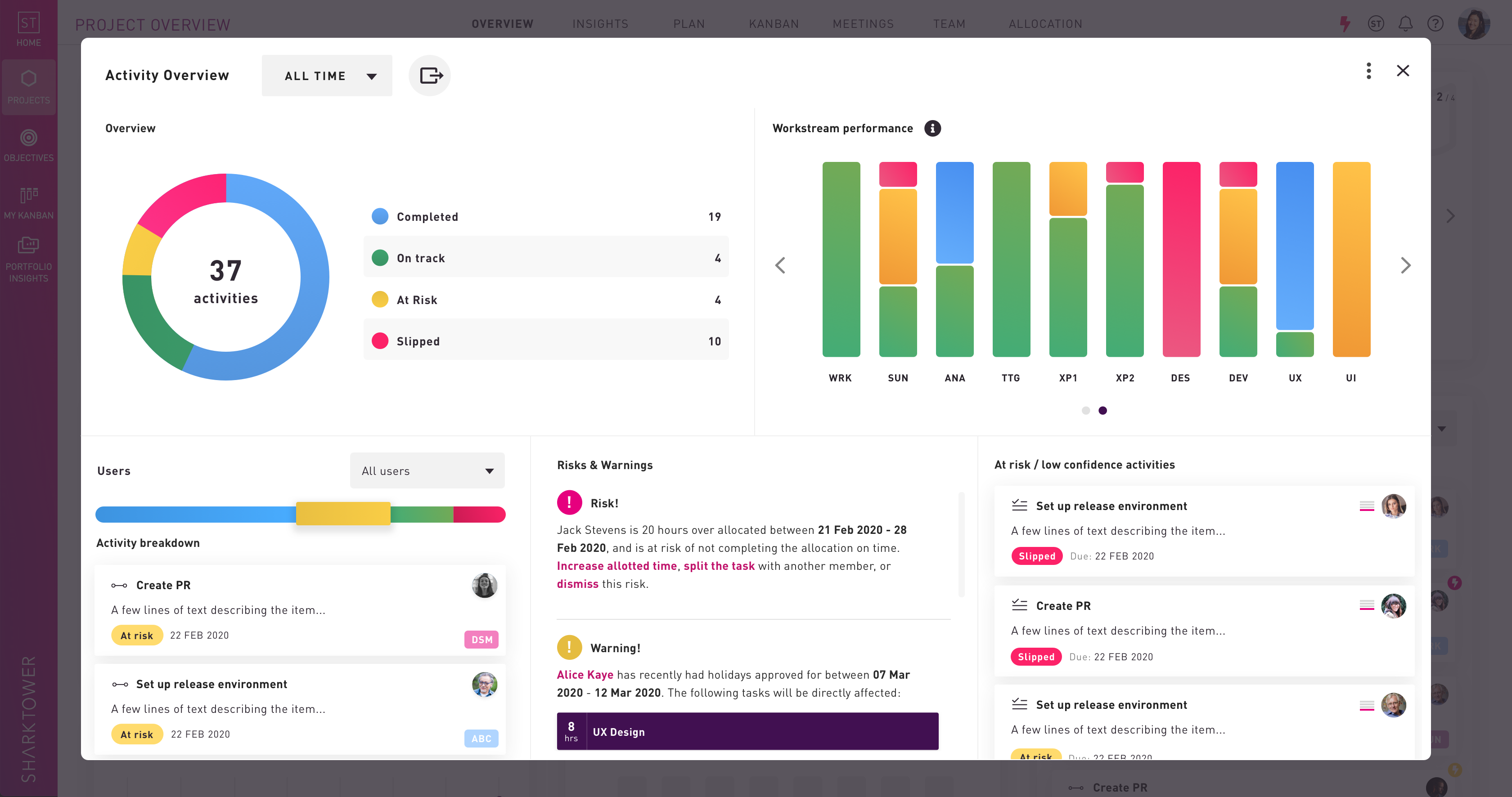 Real-time reports can help focus and motivate teams
"In the past, I've found that Jira has so much detail that it can feel like you're drowning, but Sharktower allows you to clearly see the categories and whether things are moving or not. It starts you off with the context of the bigger picture of what's going on, rather than just being caught up in a little universe of your own team.
That's why I like really Sharktower, it always gives me a WIP to use.
Previously, I also used Trello, but I didn't get the same feeling of forward motion from it, whereas Azure DevOps has good integration but lacks the plan view.
As scrum master, it's my job to make sure everything's moving forward and escalate any blockers. Sharktower helps push the pace of delivery because the kanban encourages you to simplify things, but at the same time you're able to relate it to the bigger picture, which the plan gives you. It means you have really clear outcomes."
Want the right data to deliver?
If you're managing complex projects and want to know more about Sharktower, hit the 'REQUEST A DEMO' button or email info@sharktower.com