Many projects fail not through lack of budget or resources, but because the team has no shared focus or clear objective to work towards. Sharktower solves that.
When your entire project lives in one connected platform, everyone has the same daily touchpoint. And when that platform allows you to assign tasks that are linked to objectives which are then linked to business outcomes, everyone knows not only what they're doing but also why they are doing it.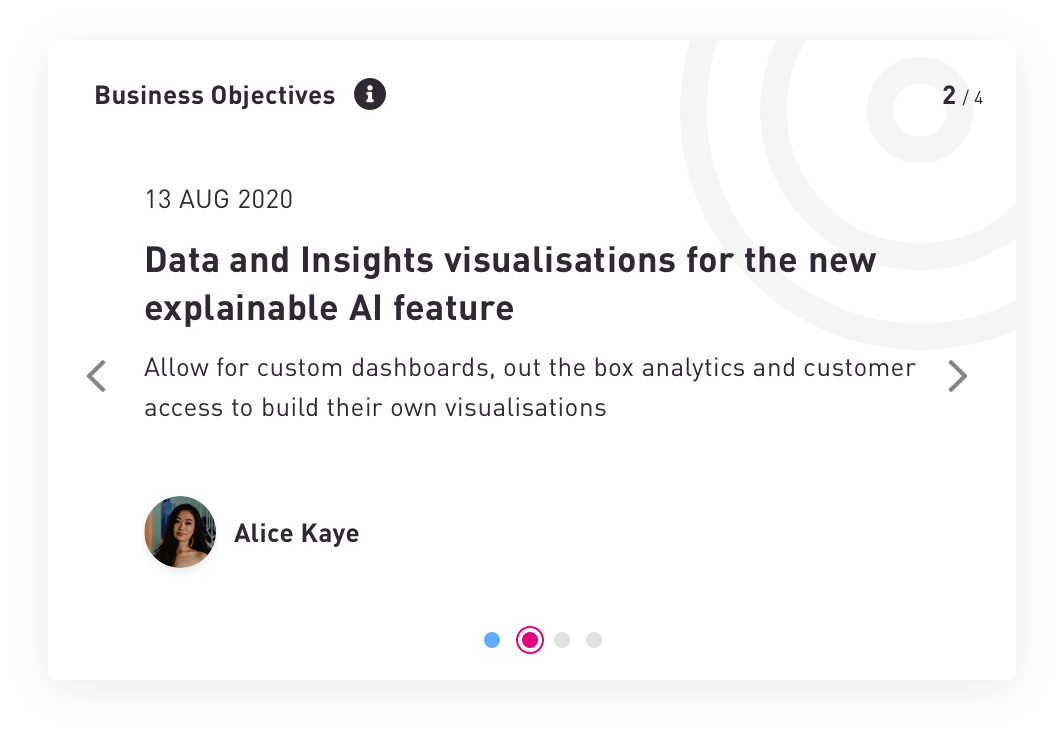 In Sharktower, every activity can be assigned to an owner and linked to a strategic business objective
Real-time status reports and insights
We all know reporting is important. But when multiple project managers repeatedly spend hours creating manual reports (and the resulting data's already out-of-date), it's time to go automated.
Sharktower's real-time reporting dashboards give you live project data and insights; enabling you to make fast, informed decisions when things need to change (let's face it, at some point they always do).
Save time, identify risks, take action.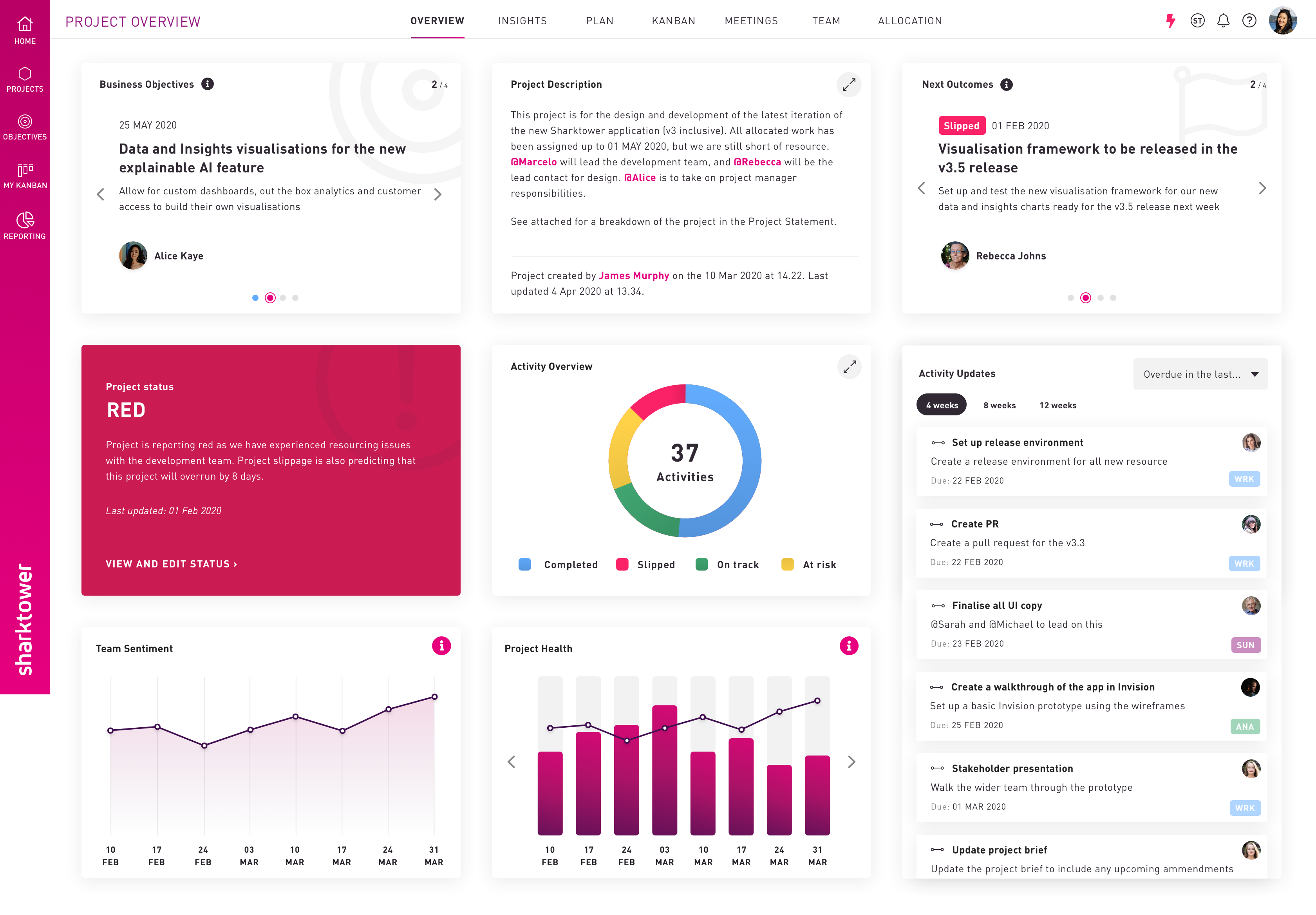 Sharktower's project overview shows project status, team sentiment, objectives and outcomes at-a-glance, with a full list of related tasks.
Let's talk
Your route to better outcomes starts with a quick chat about what you need and how Sharktower can help.
Get in touch and we'll arrange a time to talk.