A few people have asked about the different ways to trial and evaluate Sharktower, so we thought it might be useful to explain.
A quick overview
Sharktower is more than just a different way to format the data you already have. It's a new way to approach project data and delivery altogether. And although we've designed it to be simple and intuitive to use, it may be unlike anything you've used before.
For that reason, it makes sense for us to introduce you to Sharktower one-to-one, with some understanding of your projects and where AI-driven software can make the biggest difference.
And while we're on the subject of seeing a difference, that's important too. With data-driven software, you can plan and manage projects with it from day one, but it takes time for the really clever stuff to kick in. Sharktower loves data, and the more you put into it, the more insight you get out. In other words, the results aren't immediate, which is why our trials aren't either.
Depending on your needs, we recommend two ways for you to evaluate Sharktower.
Free 30-day access trial
For this trial, we'll start with a 1-2-1 demo to take you through the main features (and give you some tips to help you get started), then you'll be given access to a free, no obligation trial.
Unlike some trials, this provides full access to all of Sharktower's ground-breaking features for up to 5 users and with a duration of at least 30 days.

Before your 30-day trial, a 1-2-1 demo will show you how to use Sharktower's main features – such as the interactive Delivery Map planner
Supported evaluation trial
For a supported trial, first we carry out a deep dive with you to establish your priorities and how Sharktower can support your goals.
Then you can choose whether to run a Company-level supported evaluation for a mutually agreed period, before you commit to a pricing plan. 
This is the most common way our customers evaluate Sharktower for the following reasons:
Unlimited access, data, projects and storage to give everyone access to Sharktower, including third party suppliers in your project ecosystem.
Support from a Customer Success Manager who will provide initial training, set-up and ongoing support, as well support for any data and governance reporting requirements you may have.
An opportunity to ensure Sharktower meets your needs before you fully commit to licensing costs.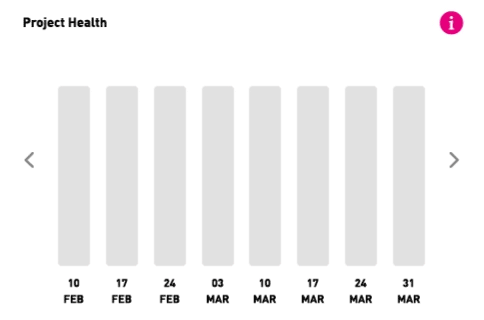 Unlike short-term trials, ours give you time to gain real insights from your data- such as how your Project Health scores are progressing.
How to arrange a trial
Go to the trial request page
Submit your details (including your work email address – we'll never share your data with anyone else).
We'll get back to you ASAP to schedule a call to determine your priorities and ensure Sharktower can support you at every stage of the process.