With Edinburgh (and the rest of Scotland) starting to open up again, the chat at Team Sharktower has turned to our favourite places to eat and drink in the city most of us call home.
Sharktower HQ is right in Edinburgh City Centre, so we're spoiled for choice when it comes to Friday night drinks! Here are a few of the team's top spots (though with advanced bookings in place, you might have to wait a while to get a table!).
"For a great atmosphere and delicious cocktails, I recommend Hey Palu. Tucked away on Bread Street, this cool Italian bar is the go to place for the best drinks in town. Really friendly bar staff who will help you on your quest for the perfect cocktail, at reasonable prices!"
Best for: An Old Fashioned or a Negroni. Try a shot of Vecchio Amaro Del Capo, you won't be disappointed!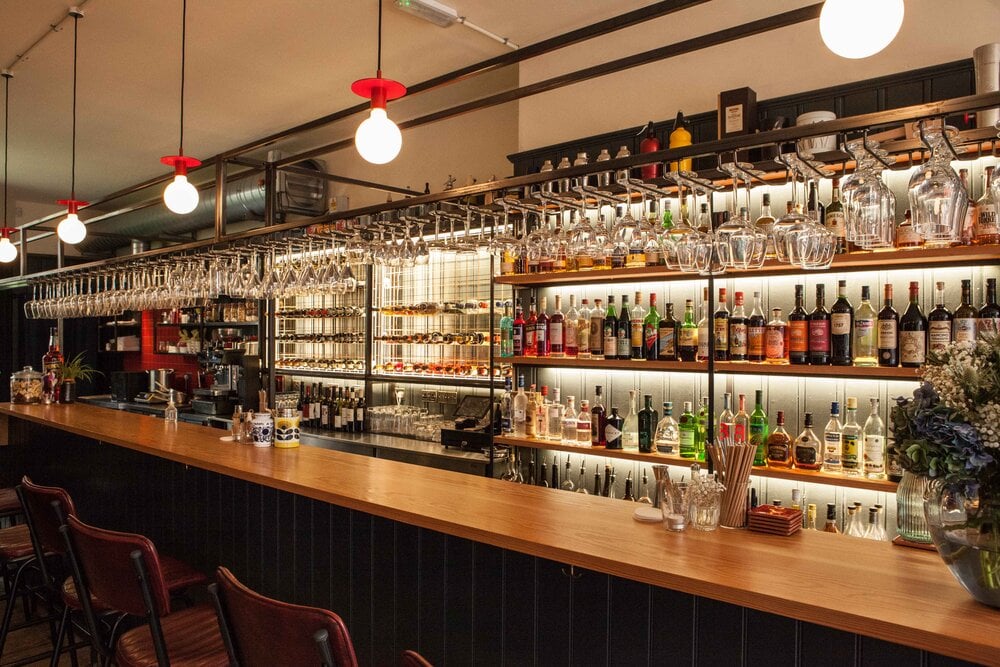 Hey Palu on Bread Street, Leith is a favourite with our Product Lead Mark
"This is a hidden (quite literally) gem in Edinburgh, there is no signage outside and the door looks abandoned but stepping inside is an amazing, cosy speakeasy bar with a delightful cocktail menu and a decent selection of gins. It never gets very busy (no standing) so you can be assured for a relaxing time."
Best for: Quiet, relaxing chilled drinks with good music.
"If you love wine, cheese and delicious cured pork products, you'll love Pickles. It used to be a well-kept secret, but these days you'll always find a queue at the door before 4pm when it opens. One of the best-priced places in the city centre, and the staff are some of the loveliest folk in town."
Best for: Amazing wine and charcuterie that doesn't break the bank.
"A great spot for a drink before heading to the to rugby at Murrayfield (whenever we can do that again!). I'll usually head over with a friend on the 9:30am train from Glasgow to Edinburgh, head to the Queens Arms for it opening, then have Bloody Marys until it's time to set off for Murrayfield. Fingers crossed we're back doing that for the Autumn Tests!"
Best for: Pre-and Post-rugby meet-ups (especially if Scotland wins!)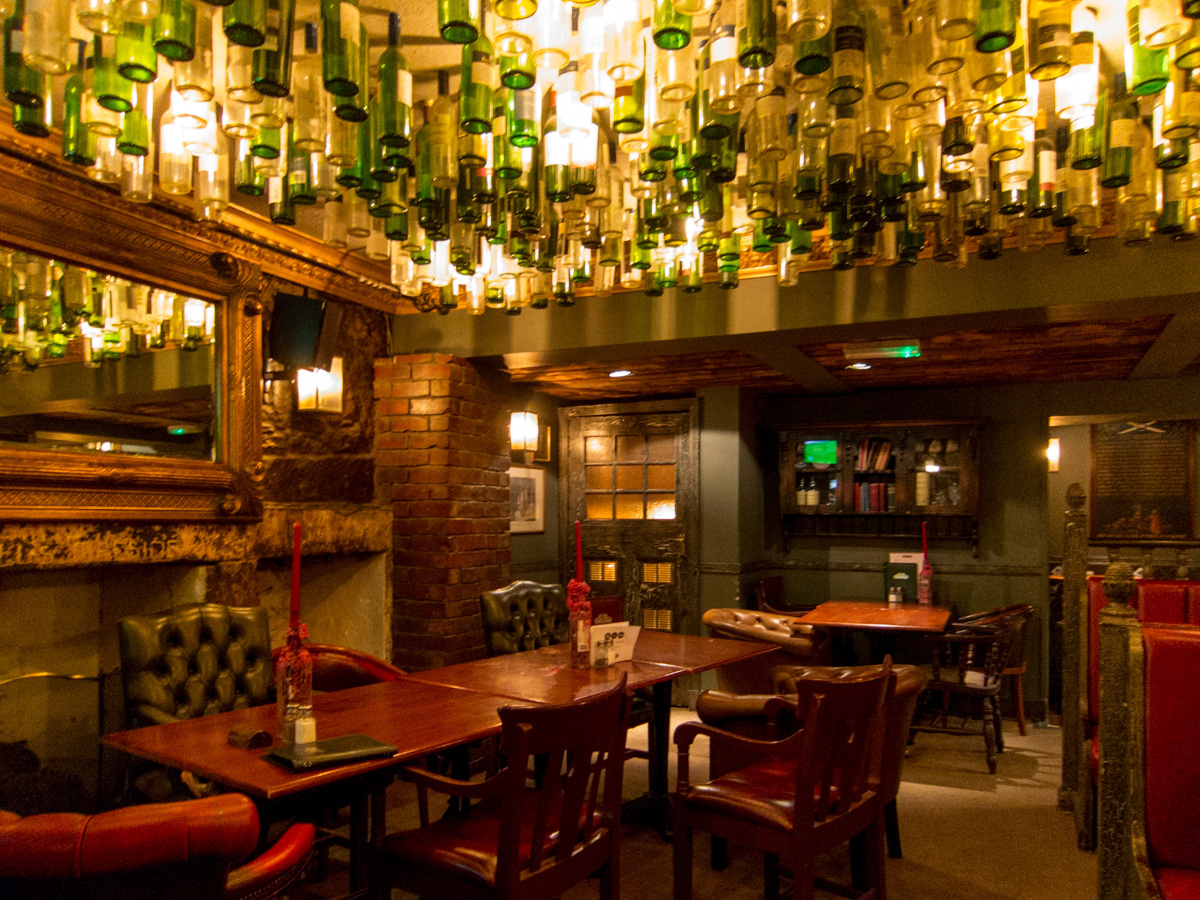 Sharktower's CFO Brendan Waters can often be found in The Queens Arms
"If you like a cosy atmosphere and a seasonal menu of modern Scottish food, First Coast is the place for you. The staff are super friendly and the changing menu means there is always something new to try."
Best for: Cosy atmosphere and delicious Scottish food.
"If you're looking for a quiet, relaxing place for a cocktail or some of the finest cuisine Edinburgh has to offer, look no further than Monteiths on the Royal mile. Enjoy an Old Fashioned with your chateaubriand under candlelight, ideally for two. Are there cheaper alternatives, perhaps. Are there better alternatives? Absolutely not!"
Best for: Dinner for 2, the crème de la crème of food and presentation and a late night cocktail to warm you up on cold Scottish evenings.
"Apiary is in a lovely old bank building in Newington, with an eclectic relaxed vibe that's reflected in the menu too. Really imaginative dishes with boat-loads of flavour. Fantastic service, amazing value and cracking specials like the big coo that keep you coming back for more!"
Best for: Atmosphere, friendly staff and flavour-packed food (the complete package!)

Sharktower CMO Nikki Horwood loves the relaxed atmosphere at Apiary, with its famous 'Big Coo' special.
Team picks
Social Bite's cafes give homeless people an opportunity to get into work, and when the food's brilliant too, it's a winner for everyone. We love their wraps and salads, as well as the sweet treats (try one of their amazing brownies), and it's great to know your money is helping reduce homelessness throughout the country.
Best for: flavour + feelgood factor!
We're not quite connoiseurs, but most of us at Team Sharktower enjoy a wee glass of wine or two, and The Green Room wine bar leaves us spoiled for choice. Situated in the West End, it's walking (stumbling?) distance from both Waverley and Haymarket train stations, so is the perfect place for a couple of glasses before we all head home on a Friday.
Best for: A vast range of wine to suit any palette or pocket
Up for a pre-drink demo?
With restrictions lifting, we can't wait to get back into the office and doing live demos again (though we're always happy to do video calls too). If you'd like to arrange a demo at our office (we do have tea and coffee as well as beer and wine!), or over Zoom, drop us an email or request a demo. Cheers!